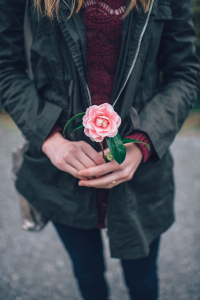 For some, Mother's Day is not always the hearts and flowers celebration that advertisers love to sell. For some, it's a reminder of great loss….
…for the mothers who have physically lost a child.
…for the grown children who never had the kind of mother portrayed in those happy ads.
…for the grandmothers who sit in assisted living or nursing homes wondering why their families don't visit.
On this day of celebrating, I want to take the time to acknowledge those who are sad, those who are hurting, those who feel unseen.
I see you. I truly do.
And I send you love, and virtual flowers, and a hug.
Know that someone is thinking of you on this day.
You are special to me.
You are not alone.
And you are loved.