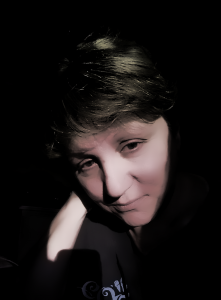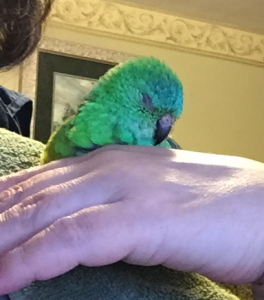 I am many things, including:
a Certified Reiki Master/Teacher
a Certified Crystal Healer
a Shamanic Practitioner
Founder & Facilitator of the Greensburg Women's Circle
Founder & Facilitator of the Shamanic Healing Circle for Women
an Artist
a Writer
a believer in the sacredness of Nature
I live in Southwestern Pennsylvania, USA, with my husband, Tom, and our menagerie: two cats, two birds, and one dog. (We never had children so I think we overcompensated. *grin*) My Mother passed away in December of 2008 from complications from vascular dementia, and my Father lost his battle with Alzheimer's Disease in December 2015. Because of them, I have become an avid advocate for the elderly, who are all too easily overlooked and forgotten by society, and for caregivers, who take on enormous challenges by caring for their loved ones. My art tends to touch on these topics because they are dear to my heart.
If you know me at all, you know that I paint a lot of angels. Can't seem to help myself. I like to think it's one of the ways they "speak" to me. My art is also heavily influenced by my Reiki, crystal, and shamanic practices (all forms of energy healing), which are very spiritual aspects of my life. Everything I paint is infused with healing energy and love. In fact, you will find my art is — 99% of the time — uplifting. I figure the world is crazy enough without me adding to the mess.
I've always been a writer, as far back as I can remember. I'm very proud to be a published children's writer, with short stories and poetry appearing in all the leading children's magazines, including Highlights for Children.  And some of my spiritual writings (along with my art) can be found in my card deck, Spirit Dancing.
For those of  you who follow such things, I have done online studies with some remarkable women: Dharmadevi of Yogananda Institute, (Reiki – my first Reiki certification; I am a certified Reiki Master), Sandra Ingerman (shamanism), Pixie Lighthorse (earth medicine), and Hibiscus Moon (crystals – I am a certified crystal healer).  Locally, I also received a second Reiki certification (this one in person!) from a local Reiki school. I enjoy learning and am always willing to sign up for another class, whether it's on art, spirit, wellness . . . well, just about anything that grabs my interest. It keeps the mind creative and agile!
Finally, I facilitate a Women's Circle on spirituality here in my community,  something that brings me great joy, and I am the owner and creator of the online Greensburg, PA Body, Mind and Spirit Business Directory. I also recently started a new women's group, the Shamanic Healing Circle.
I hope you enjoy your time here, and that you find something in my work that makes you smile. And if you do, please share that smile with someone else. That's what my work is all about.