Services are by appointment only. Evening and weekend hours available.
Aura Imaging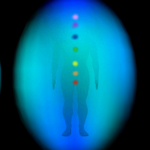 Through energy imaging, I can provide tangible Aura and Chakra readings to help you facilitate your healing and wellness programs. Detailed, color printouts provide extensive information that you can take with you to review at your leisure. Use the information to pinpoint areas where you need to concentrate your energy work for optimum wellness.
And, if your pets have paws and are well-behaved, we can do them, too!
Chakra Energy Healing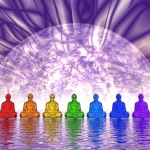 A 30 minute session where I work your major Chakras (the seven main energy points in our bodies) with a pendulum to remove blockages and restore smooth flowing energy to your body. If you're feeling sluggish, this is a great way to get your energy revved up again!
Can be done separately or in conjunction with an Aura Imaging session.
Reiki Wellness Sessions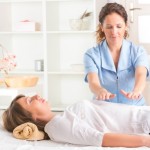 This is similar to a Chakra Energy Healing, but covers the entire body.  If you are in need of de-stressing in your life, or just want to feel rested and relaxed, give yourself the gift of a Reiki treatment. You won't believe how good you'll feel.
Reiki is a technique for stress reduction and relaxation that also promotes healing. It is administered by laying hands on or above the body and is based on the idea that an unseen life force energy flows through each of us. When this energy is blocked or obstructed, particularly in the seven main chakra points located within our bodies, stress and "dis-ease" often result.
Can be done separately or in conjunction with an Aura Imaging session.
Crystal Consultations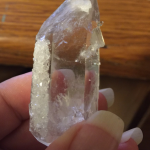 Crystals have amazing energy.  As a Certified Crystal Consultant, I can help you choose the best crystals and stones to aid in your life and wellness goals. Your session includes three crystals that I will choose for you personally to take home with you. (Additional stones are available for purchase in the Studio, if you wish to have extra stones to work with.)
Can be done separately or in conjunction with an Aura Imaging session.
Super Colossal Wellness Special!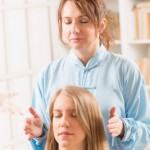 Includes the entire package. A full two-hour retreat that will start with an Aura Imaging Session, which we'll use to pinpoint specific areas that need attention. A combined Chakra Energy Healing and Reiki session will work out the kinks and get your energy freely flowing. And during a Crystal Consultation we'll choose three stones for you to take home with you to continue the work we started during your session. This is an in-depth special session. Give yourself a pampering and save $70 off the price of doing the sessions separately!
Shamanic Journey for Spiritual Healing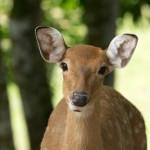 Shamanic journeys promote healing, personal growth, and a deeper connection with nature as sacred space. Through a guided journey you can meet one of your spirit guides, or receive guidance and clarification on specific life issues. Each journey is personal, so we will discuss beforehand what direction you'd like your journey to take and what you can expect during your journey. A one hour session.
Pricing:
| | | |
| --- | --- | --- |
|  Service |  Duration |  Price |
| Full Aura Imaging Session w/ 23-page detailed report |  30 minutes |  $65 |
| Abbreviated Aura Imaging Session  w/Chakra Energy Healing |  1 hour |  $80 |
| Abbreviated Aura Imaging Session  w/Reiki Wellness Session |  1 hour |  $85 |
| Abbreviated Aura Imaging Session  w/Crystal Consultation |  1 hour |  $85 |
| Reiki Wellness Session |  45 minutes |  $45 |
| Chakra Energy Healing |  30 minutes |  $40 |
| Crystal Consultation |  45 minutes |  $45 |
| Super Wellness Special |  2 hours |  $125 |
| Shamanic Journey for Spiritual Healing |  1 hour |  $65 |
| | | |